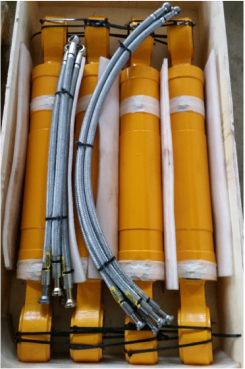 BLESTE specialists will provide training and consultations to your company's personnel so that the operation of the equipment is safe and most efficient.
DEFECTS
The equipment will serve much longer if you regularly check the general condition, the condition of the most worn parts, as well as timely replace worn structural elements.
REPAIRMENT
Based on the results of the fault detection, a list of structural elements to be repaired is compiled. We are ready to provide technology for the highest quality repair and restoration of defective parts of the structure.
SUPPLY OF SPARE PARTS
In the shortest possible time, the delivery of replaceable parts and assemblies of the load-handling mechanism is carried out.
Cutting edges
Bearings
Rope guides
Bushings (plain bearings)
Pulley Blocks
Hydraulic components
hydraulic cylinders
Rotators
Sleeves of a high pressure (HPR)
hydraulic fittings
Other…